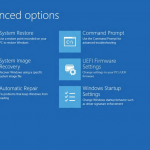 BOOTMGR is Missing is an error with your Boot Manager. The Startup Repair utility included with Windows can fix this.
If you'd like to dual boot Windows XP and Windows 7 on the same machine, here's the specific steps required.
If you need additional assistance navigating Windows, that's where Windows Accessibility Features comes in.
Here are eight little-known Windows XP tips and tricks that will give you ultimate control over this still-popular operating system.
If you're feeling pressured into upgrading beyond Windows XP, don't be. Here are ten good reasons why you should stick with Windows XP instead.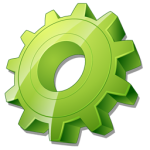 Windows runs many services in the background, but many of these aren't needed. Disabling specific Windows Services can speed up your PC.
The sfc /scannow command, in any version of Windows, is highly important for getting your Windows system back to normal in case of corruption. Learn how.
Sometimes it's important to run an older version of Windows within your newer version, for compatibility or testing purposes. Here's how to do that.
Sometimes your hard drive goes bad. Here are some ways to track down the problem and fix it, without having to buy a new one.
The Windows Task Manager is divided into applications, processes and services. Learn more about the Task Manager here.
Running a Windows app in compatibility mode can fix many crashes, glitches and other issues when running that app. Here's how compatibility mode works.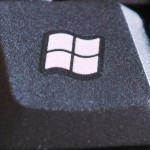 Here's a history of the Windows Key, what it does, and a list of Windows Key shortcuts in any version of Windows. Mastering this key is essential.
A workgroup is a way to share files between Windows XP machines. It's an ideal way to connect two PCs that are on the same network. Here's how to set up a workgroup and share files on it.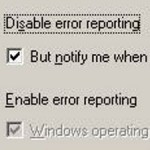 The error reporting screens that pop up in Windows XP are annoying and not all that useful. Here's how to turn off all but the most critical ones.
The Guest Account can cause security issues in Windows XP by giving unauthorized users access to your PC. Here's how to disable it.
---
---
---