The Switch List is how Windows 8 handles switching between open applications. Here's how to use it.
A workgroup is a way to share files between Windows XP machines. It's an ideal way to connect two PCs that are on the same network. Here's how to set up a workgroup and share files on it.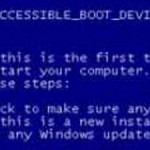 INACCESSIBLE_BOOT_DEVICE means your system can't access the partition on your hard drive. There are a number of things you can try, in that case.
STATUS_SYSTEM_PROCESS_TERMINATED is a crash resulting from an error in the user mode subsystem. There are three things you can try to fix it.
The DATA_BUS_ERROR Blue Screen of Death error has to do with bad memory, either in your system RAM or on your video card. Here's how to fix it.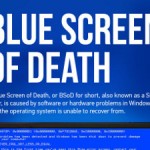 This Blue Screen of Death infographic explains all about this very common error message in Windows.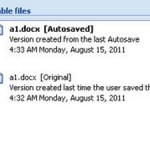 There are many instances where you're going to want to recover a lost Microsoft Word document. Here are numerous methods for doing so.
When your PC freezes up and displays a blue screen full of error information, this is a Blue Screen of Death or BSoD. It's important to know more about them.
Sticky Notes are like a better Notepad application in Windows 7, for those that want their notes on top of the screen at all times.
PAGE_FAULT_IN_NONPAGED_AREA means you've installed new hardware, perhaps as an upgrade to old hardware, but are continuing to use the old drivers. Here's how to fix it.
Remote Desktop Connection allows you to access a home PC from work, or vice-versa. It gives you control of the other PC to move files back and forth, for example.
The IRQL_NOT_LESS_OR_EQUAL error in a Blue Screen of Death is due to a faulty device driver, or a bad Windows service caused by an antivirus or backup application. Find out how to fix it.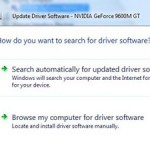 Sometimes Windows will install with generic or wrong video drivers. Here's how to get the right ones for your card.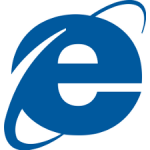 Users of Internet Explorer versions 6 through 9 are at risk of a security breach. Find out more about the problem and how to fix it.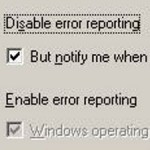 The error reporting screens that pop up in Windows XP are annoying and not all that useful. Here's how to turn off all but the most critical ones.
---
---
---