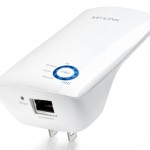 There are multiple methods for extending and strengthening the wireless signal in your home. Find out how.
Everyone who's used a Mac has seen this spinning wait cursor in action. It means your Mac is slowing down and your CPU is struggling. Here's how to fix it.
It's important to empty the cache on your Mac in OS X. It provides a substantial performance benefit.
---
---
---